Installation Guide - black7375/Firefox-UI-Fix Wiki
0. Choose Lepton's Distribution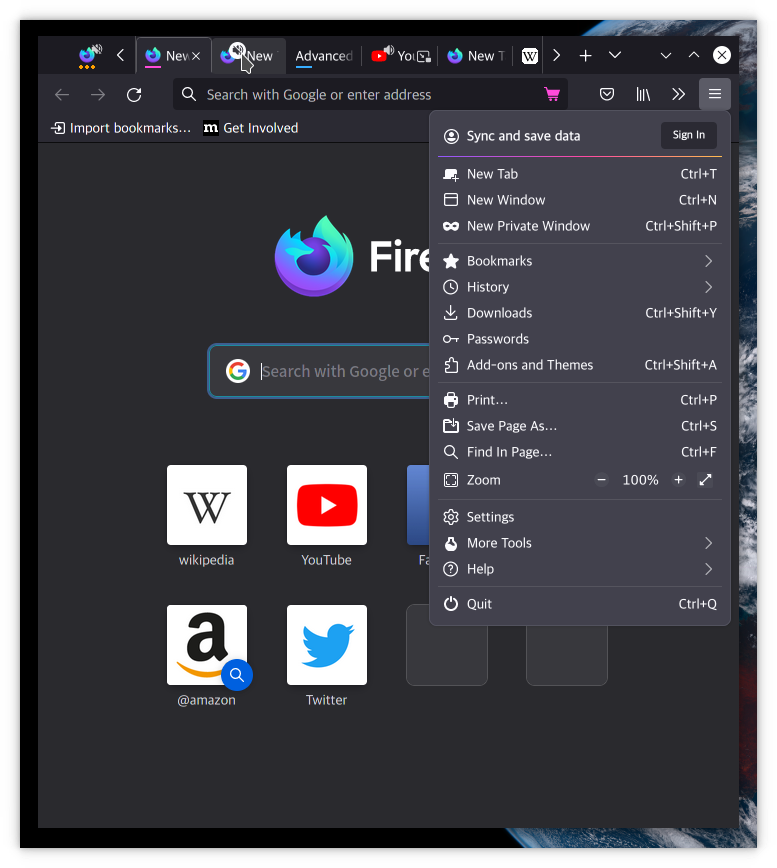 (Lepton's design :arrow_up:)
(Lepton's Photon styled design :arrow_up:)
(Lepton's Proton styled design :arrow_up:)
1. Find Profile Directory.
1.1 Go to about:support
1.2 Open Profile Directory
Find the Profile Directory entry and click the Open Directory button
Step 1 DONE
2. Download Files & Unzip
2.1 Download
2.2 Unzip as Directory
2.1 Download
Go to the repo
Download codes as zip
Click the Above right's ":arrow_down: Code" button
Select ":package: Download Zip"
2.2 Unzip as Directory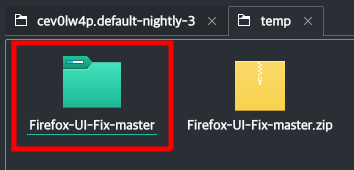 Clone at the profile directory
# Original Lepton
git clone https://github.com/black7375/Firefox-UI-Fix chrome

# Lepton's photon style
git clone https://github.com/black7375/Firefox-UI-Fix chrome -b photon-style

# Lepton's proton style
git clone https://github.com/black7375/Firefox-UI-Fix chrome -b proton-style


3. Copy Files
Copy chrome, user.js to profile directory
3.1 Copy user.js at profile directory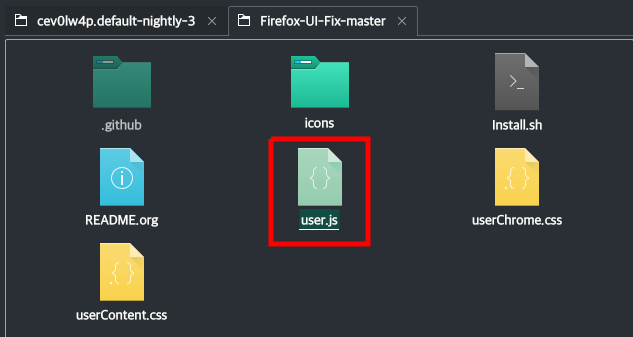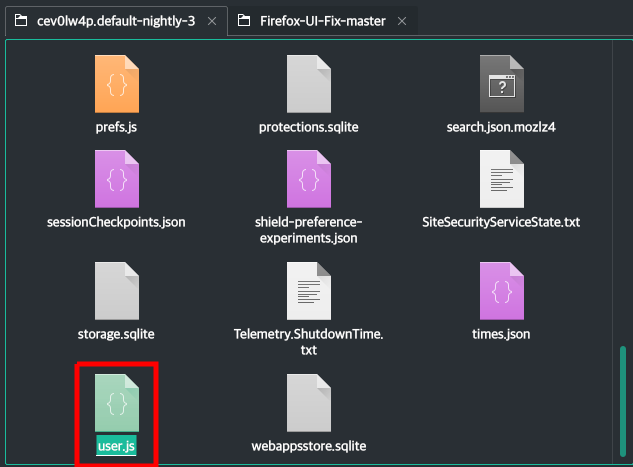 3.2 Rename unziped directory to chrome
3.3 Copy chrome to profile directory
Copy user.js to profile directory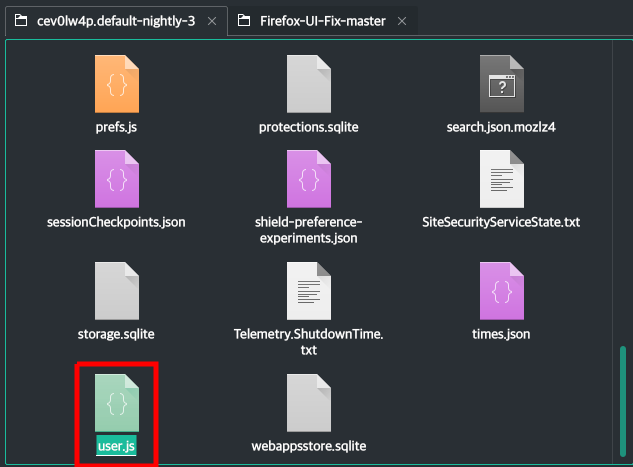 4. Restart
Click the Clear startup cache... at the top of about:support
5. Enjoy